About Keswick Music Society
Keswick Music Society was founded in 1947 by local music lovers Leslie and Joan Sparey. The meetings started as gramophone playing evenings but quickly progressed to live concerts by local and national musicians held in the School Hall. From the start they attracted many internationally distinguished  musicians and over the decades built up a thriving membership of up to 200.
Since 1999, when Theatre by the Lake was opened, until February 2020, all our concerts took place there, and our Steinway grand piano, bought with help from the Lottery Fund, was safely kept there. There were the eight evening concerts held on Sunday evenings from September to April, a Spring Half Term Family Concert for children of all ages accompanied by parents, usually played by the musicians giving the evening concert, and a Local Young Musicians' Concert, always massively supported. We are a very friendly Society, always welcome new members and enjoy our social as well as our musical events. The Committee is elected from our members, is always open to suggestions and enjoys meeting up with members at concerts and other events. Members are encouraged to enquire about election to the Committee. 
The Membership Scheme, under which Members had a season ticket for 8 concerts with their own guaranteed seat at substantial savings, was suspended during the Covid outbreak, but we have restarted a scheme for our concerts at St. John's Church Keswick. We hope to reinstate a full Membership scheme in due course.
To find out about membership, watch this Membership page or phone our Membership Secretary Elaine Moor on 01900 403150.
Non-members may always buy tickets for all concerts from the Theatre Box Office at 017687 74411 or the Theatre's website: www.theatrebythe lake.org.
The Society has benefited greatly from the opening in 1999 of the new Theatre by the Lake, pictured here, where all concerts are held. 
Not only does the Theatre offer comfortable seating and excellent viewing for almost 400 people, together with refreshment facilities and easy concert booking for visitors, it was a significant plus factor in enabling the Society to obtain National Lottery funding for a Steinway grand piano.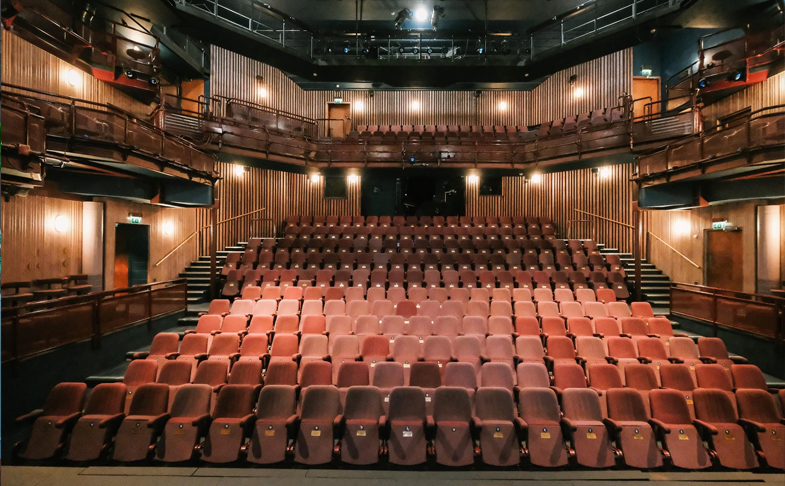 Keswick Music Society currently has a membership of nearly 200 enthusiastic subscribers. Membership entitles each person to a reserved seat at all concerts in a season that runs from September to April. As well as eight concerts by professional musicians, the Society promotes one concert each season given by local young musicians as part of its aim to foster an interest in music at an early age. Members also enjoy one or two social functions during the season.
Non-members can book seats directly with the Theatre by the Lake Box Office for individual concerts.
There is an annual Family Concert usually at the Spring Half Term, given by the artists performing in our concert that evening, an opportunity for families to enjoy and have fun with classical music.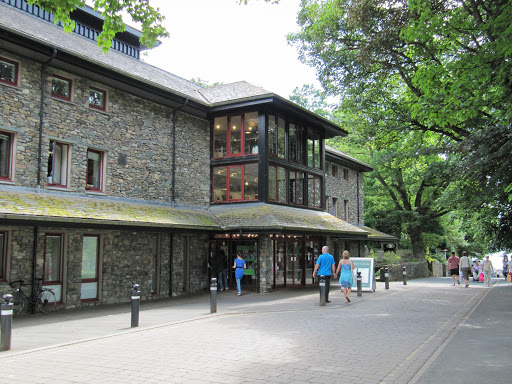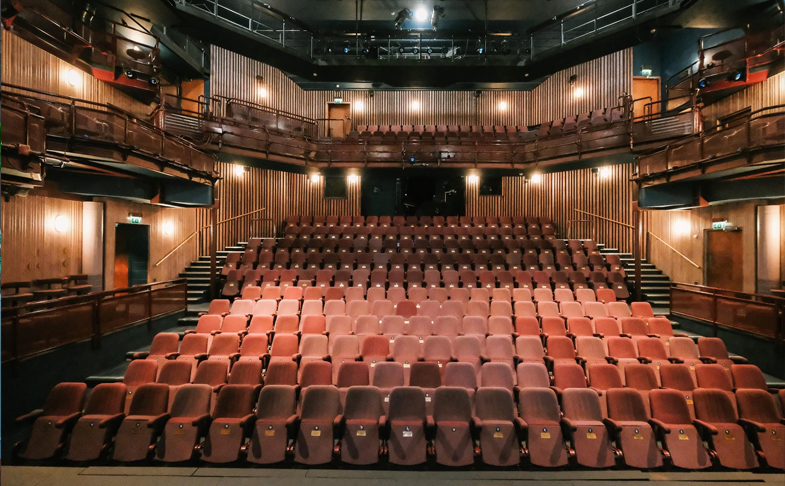 Most of the concerts are played by soloists or chamber groups, but we aim to have at least one orchestral concert per season.
In recent years these have included Tasmin Little (violin), Angela Hewitt (piano), Emma Johnson (clarinet), Alison Balsam (trumpet) and Nicolai Demidenko (piano), Kathryn Tickell (Northumbrian Pipes), John Lill (piano), Moray Welsh (cello), The Brodsky Quartet, The Hermitage String Trio, Red Priest, The Fitzwilliam Quartet, Martin Roscoe (piano), Henschel String Quartet, The Fibonacci Sequence Chamber Ensemble, Imogen Cooper (piano), Nicholas Daniel (oboe), Alina Ibragimova (violin), Piers Lane (piano) and Jess Gillam (saxophone).
The Society has also formed a very good relationship with the Royal Northern Sinfonia, who usually give one concert in each season, however we couldn't find a suitable date this year, but they'll be back next season.
The 'Orchestras Live' scheme which with funding from Arts Council England and the Northern Rock Foundation has the aim of taking orchestras to the more remote parts of the country. This has enabled: