JOIN KESWICK MUSIC SOCIETY​
Usually annual KMS Membership subscription costs £95 and includes 8 concerts between September and April plus the Keswick Young Musicians' Concert, representing a saving of up to 50%.  Junior Membership for under 18s is £10.
Normally subscriptions open to the public in April, and current Members are notified during March, giving them two weeks priority booking. Because of Covid-19 the 2020-21 season was suspended, as was the normal 2021-2022 season. We will open regular Membership Subscriptions again when the Theatre reopens, hopefully in Spring 2022, and we can plan a series of concerts. 
To enquire about Membership at any time, contact Elaine Moor, Membership Secretary: keswick_music_society@hotmail.com  or call 01900 85967    
Tickets for all individual concerts will also be available from the Theatre Box Office when concerts resume.
"The benefit of being a member of Keswick Music Society is that apart from going to some really popular and fabulous concerts, I also go to concerts I wouldn't normally choose and to my amazement I have enjoyed every one - it's fantastic."
Tickets for individual concerts can be purchased throughout the season from the Theatre Box Office
Subscription tickets are available to the general public from April
Current members will be notified by post during March and they receive 2 weeks priority booking.
Some of our concerts are a sell out, therefore having a season ticket is the only way to guarantee your seat – to avoid disappointment.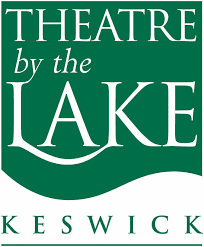 Save over 50% on concerts during the season when you become a member.
Keswick Music Society Members' seats are in the Stalls & Circle. 
Annual Membership: Adult £95, Junior £10